We love
designing
websites.
Designing websites is what we do. It's our forte. We invest a lot of time and energy in everything we create.
Our passion for website design drives us to create inspired
designs which appeal to our clients' customers. First impressions count, so we make sure every pixel is in the right place and that every click on your website makes a difference.

Custom Website Design
Your business is represented by the design you use, so we do everything in our power to make sure your logo, branding and images are all about you. Every visual element of your web design is specifically chosen to drive conversions.

MobileResponsive
All of our designs are optimised for desktop, tablet and mobile devices alike. Your content can be seen no matter what device the end user is on.

Conversion Optimised
Our UX designers ensure that customers can contact you as soon as they want to buy your products or services. When every second matters, our innovative solutions guarantee a streamlined checkout process that maximises your business's profit.

Improve Lifetime Value
One of our primary goals in designing your website is to make it easy for customers to return to your site and make additional purchases. Customer lifetime value soars when you use Bondi Web Design to build your website.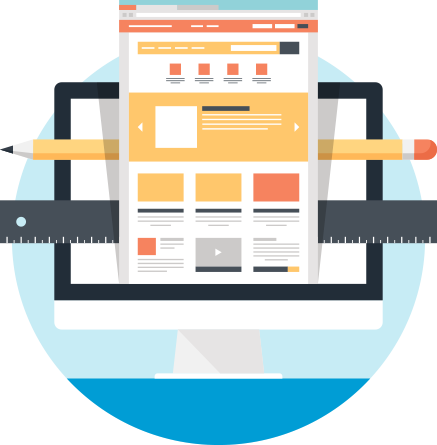 Design choices
matter
The assets we use to design your site will have a big impact on first impressions, conversion rates and customer lifetime value. Your choices are important to us and we listen to you when designing your website to make sure our work represents your brand clearly and consistently. We incorporate elements of design, formatting, storytelling, accessibility and usability to turn your custom made website into a fully fledged marketing channel.
Does your website inspire trust in your brand?It certainly conveys a lot of information about your business. If your current website is out of date or out of fashion it can make a huge difference to the number of visitors that actually make a purchase. By giving your website a facelift, you streamline the decision-making process of your users by displaying a reputable brand image. We update your website regularly to make sure returning customers associate your business with its people and not a machine.
Before we start using shapes, font and images to design your website, we will perform an analysis of your business. We will evaluate your unique value proposition and a typical customer journey and then design a streamlined site with the goal of generating sales.
In the design phase, we use fashionable design principles to communicate your unique value to customers. Customers respond well to high quality design assets, so we ensure every element of your website looks professional to increase the power of your digital sales pitch. To represent your brand effectively, we collaborate with you throughout the entire design process.
Our website developers work within industry style and formatting guidelines (WW3) to deliver efficient code that performs well within Google rankings. We optimise our code for speed and security to comply with search engine algorithms ranking criteria.
The design
process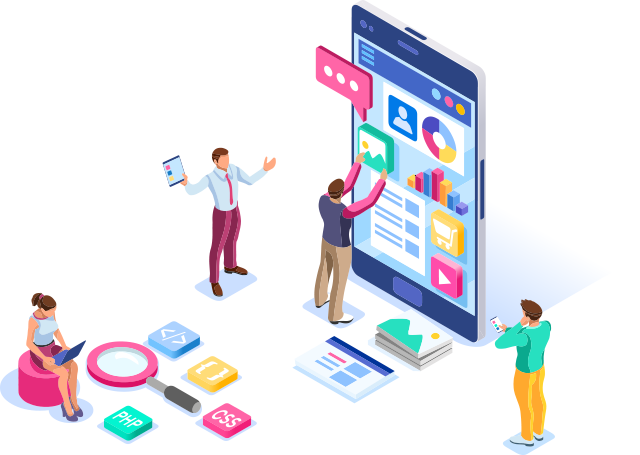 We design websites for success.
The differences between a store-bought template and one built from scratch are astounding. Every business is unique, so we build from the ground up for every business we serve. Our customised approach to website design and digital marketing management is why we have a five-star Google rating.
Why
custom web design?
A bespoke approach to website design ensures your every need is met without the addition of unused functionality. A custom made website advertises your business in an easy to understand way and makes it as easy as possible for visitors to contact you when they want to become a customer.
What's
a bought theme?
A cheap way to design a website is to invest in a pre-designed, off-the-shelf WordPress theme.Simply inject some content in and wait for traffic— right? Building a website this way is only a half-hearted attempt at doing the job, and the results will reflect this,potentially doing more harm than good to your business.
Your website is a 24/7 marketing channel that should be designed for show. It must work hard to convert your visitors to paying customers.
Why WP
themes can be bad.
Most WordPress themes come with a lot of vestigial functionality that slows down the site and negatively impacts its rankings. These sorts of website packages can be hard to modify and buggy, so it's best not to use them when building for the web.
Our Website design portfolio
If your business wants to advertise quickly, effectively and for the long-term, you are the type of client we are seeking.
Contact us today for a quote.
(02) 8396 4390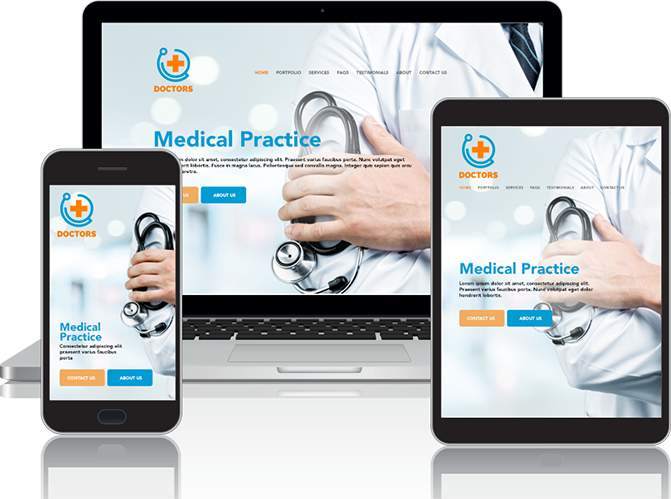 Mobile phone usage rates have never been higher. It therefore makes business sense to comply with consumer demand for mobile-friendly content that they can access on the go. What's more, Google now employs a mobile-first approach to indexing, classifying and ranking websites for local search queries. It has never been more important to use a website that responds well to mobile requests for information. Having a website that displays properly on mobile devices and that includes click to call capability and easy to use email functions is crucial to ensuring your marketing asset is a success.
We design all of our clients' websites using a responsive template that displays correctly on desktop, tablet and mobile devices. Visitors to our clients' sites do not need to zoom in, change the orientation of their device or do anything else out of the ordinary to access the information contained within. We track conversion rates across all devices and provide regular reporting on the success of a website in generating sales on desktop, tablet and mobile devices.
Experienced
sydney website
designers
Our team of master craftsmen have been producing digital assets for Australian businesses for almost 20 years. Our process is collaborative as often as possible and our products reflect who our clients are as people. We work with you to ensure your website reflects your business's value and has all the functionality it needs to turn clicks into cash.